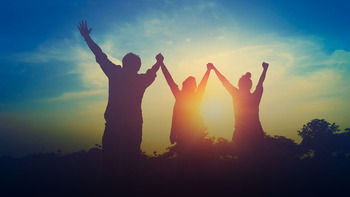 Another legal victory for Chambers
Municipal electricity price hikes were 'unlawfully calculated', says court.
When chamber members work together, business wins. The Pietermaritzburg and Midlands Chamber of Business and the Nelson Mandela Bay Business Chamber took the National Energy Regulator of South Africa (NERSA) to court and won. Eskom supported the chambers' application.
The Gauteng High Court has found that the NERSA used unlawful methodology in calculating annual electricity price increases for municipalities. It declared its guidelines and benchmarking methodology unconstitutional and gave NERSA one year to change this.
Chambers said that municipalities use electricity tariffs to pass their inefficiency costs to their consumers. They used the electricity income to pay for their management failures, including lack of infrastructure maintenance and rampant electricity and cable theft, to consumers. NERSA has not required municipalities to demonstrate the relationship between their actual costs, the tariffs they have applied for, or the benchmark tariffs.
In her order, Judge Elizabeth Kubushi also said that NERSA does not use the municipalities' financial information to assess proposed rates for compliance with the law. Instead, it uses a sample of these forms to calculate an average rate of increase.
Steve Tshwete Municipality is one of the few that has calculated its electricity tariffs with integrity. The Middelburg Chamber of Commerce and Industry thanks STLM for doing so. Other towns have not been so lucky, and their businesses have been hurt by the poor financial management of their municipalities.  Members interested in the full judgement can contact Anna-Marth Ott at ceo@middelburginfo.com