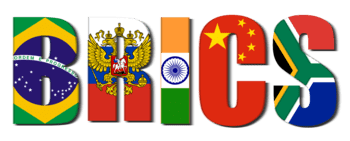 BRICS any value for Middelburg?
Several members, notably Anna-Marth Ott, attended various BRICS meetings. Ott attended an ABSA breakfast with the Confederation of Indian Industry delegation for the 2023 BRICS Summit.
Various members of the delegation already have businesses in South Africa and are interested in possible joint ventures and investments in the Steve Tshwete Municipality. The 2023 MCCI Business Guide circulated by Ott was well-received with great enthusiasm.
Some of the valuable information available at the Chamber is the DIRCO (Department of Industrial Relations and Cooperation) Quarterly Magazine UBUNTU, which ran a BRICS Special titled BRICS and Africa: Partnership for Mutually Accelerated Growth, Sustainable Development, and Inclusive Multilateralism, BRICS and the World Order: A Beginners Guide (Note this is until 2019), XV BRICS Summit Johannesburg II Declaration, South African Reserve Bank (SARB) BRICS Joint Ministers of Finance and Central Bank Governors Statement under the South African Presidency, The Journal of BRICS Studies is envisioned as an open-access, peer-reviewed non-disciplinary academic journal focused on the critical and inter-sectoral study of subjects related to the BRICS, the agency of emerging powers and South-South cooperation.
Members interested in some contacts Ott made or the information regarding all the documents that are available, please contact Anna-Marth Ott at ceo@middelburginfo.com.