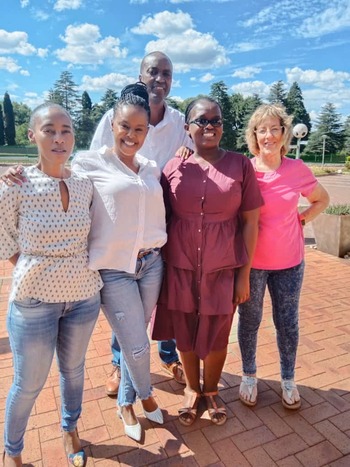 Elected Local Tourism Leaders
The Regional Tourism Organisation (RTO) of the Nkangala district held its first AGM in November 2022 at Nkangala district Municipality and members of the six Local Tourism Organisations (LTO) elected the new executive members.
The RTO comprises six active LTO members from the six municipalities in the Nkangala District and the home to the world-renowned Dr. Esther Mahlangu. The purpose of the RTO is to help market and boost tourism in the area.
They selected the following members to serve on the board for 3 years. Bongane Mabena- Chairperson, Trina Matheson –Deputy Chairperson, Mary Nkosi- Treasury, Margret Mahlangu –Secretary, Katrine Mnguni –Deputy secretary, and Mmabatho Phathakge – Additional member.
We encourage members of the public to register and take part in boosting the tourism economy and making their town known in the tourism sector.
For more information on how to register or get involved, you can contact Mmabatho at 013 243 2253 or email: info@middelburginfo.com