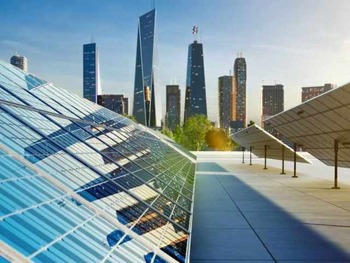 Energy SEZ for Middelburg
An inaugural meeting was held to discuss and formulate a way forward to implement an Energy Special Economic Zone for Middelburg on Wednesday 23 August 2023.
Mr Mnisi from the Department of Economic Development and Tourism (DEDET) led the discussions on why and how an SEZ will benefit our town.  Representatives from the ESKOM JET office, the Mpumalanga Growth Agency, Mr Mandla Mnguni and other officials from the Steve Tshwete Municipal (STLM), the Mpumalanga Stainless Initiative, the Middelburg Chamber of Commerce and various other government organisations discuss the proposal, and were met with confidence.
Mnisi said a special eMalahleni Renewable Energy Development Zone (REDZ) has been declared, comprising Victor Khanye, Ekandustria, Emalahleni, Steve Tshwete, and Emakhazeni municipalities. Benefits of being part of a special economic zone:
15% corporate tax
Exemption from customs duties and VAT Free for companies in the SEZ
Tax incentives for employment
Accelerated depreciation for buildings
At the meeting on 23 August, a Technical Committee for the STLM SEZ was appointed to fast track the establishment of the zone. Any member interested in more information can contact Anna-Marth Ott for more details: ceo@middelburginfo.com.