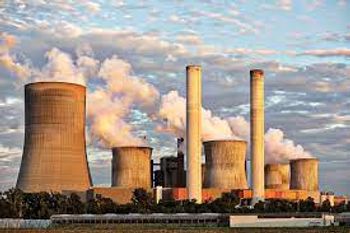 Komati Power Station Repurposing & SEIM Feedback 
Ms Mandy Rambharos of Just Energy Transition (JET) and her team met with members of the Middelburg Chamber of Commerce and Industry on Monday 14 February 2022, to discuss the current situation regarding JET independent assessments of Komati's repowering and repurposing potential.
Sumaya Nassiep from Eskom said they are looking at repowering initiatives such as solar (~100MWp) + 50MWp ash dam, battery storage (600MWh), gas (possible 500MW), wind (50MW) and suppliers and supply chain operations. Some of their reuse initiatives include microgrid assembly plants, AgriVoltaics (500kWp) and ash geopolymer production. Socio-economic initiatives focus on empowerment, enabling, retraining, upskilling, microgrid assembly, agriculture (aquaponics) and raised beds. Enterprise development, such as incubators for small and medium enterprises and digital hubs will also be implemented.
The commissioning of the agricultural photovoltaic systems and microgrid assembly plants is targeted within the next six months. In addition, technical studies have confirmed the capacities of the photovoltaic and battery plants that Eskom will install in the next 12-28 months. Training and skills needed in this area were discussed and various training opportunities such as the South African Institute of Welding were highlighted. Eugene Rossouw said there should be a closer relationship between Eskom representatives and the Steve Tshwete Municipality (STLM). STLM has prepared a business plan for the establishment of a Centre of Excellence skills centre.
The skills needs of the community should be taken into consideration when training is provided in the Komati region. Another important point for members was that the manufacture and supply of some parts in the assembly of the microgrid equipment, such as the stands and other components that can be manufactured locally, should be used as part of the STLM plan for local economic development. It is essential that the parties involved in Eskom JET take into account the many studies that have already been done in this area to achieve the best outcome for the success of the project. Members interested in receiving a copy of the presentation can contact Anna-Marth Ott at ceo@middelburginfo.com.