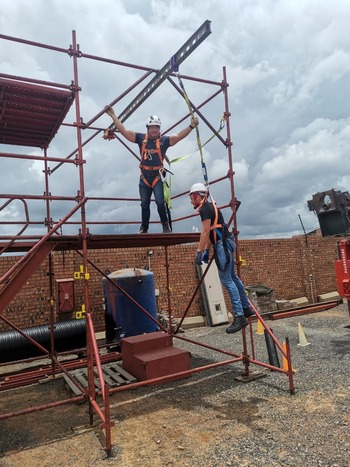 MEDO ends the year on a high note
The Middelburg Chamber of Commerce and Industry and our partner, the Mpumalanga Enterprise Development Organisation, are in the final stages of a local economic development programme.
A local corporate company has mandated MEDO to develop a programme that focus on local economic development. The enterprise development element of the BBBEE code has many parts and can be confusing for businesses, especially if you simply want to continue running your own business. Committed business persons want to see that the money spent has a local impact.
MEDO, with the support of MCCI, trained 141 employees of 63 black-owned businesses from 1 September 2022 to 13 December 2022. These companies trained their employees to increase their business' offered services.
MEDO provided training on technical skills and various business trainings. We end the year on a literal high as twenty companies complete their certificate in working at height with the required health and safety certificate. These twenty companies will start work next year with the ability to offer a much needed service to the local business community.
Follow the MCCI's Facebook page so that you do not miss out on the last leg of the training offered in January 2023. You can also register your business on the MCCI's Local Procurement Database, so that you get the invitations in your inbox. Contact Njabulo at reservations@middelburginfo.com or 013 243 2253 for more information.