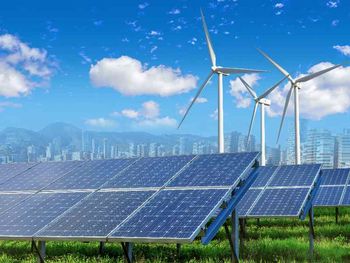 Mpumalanga lagging behind with IPPs
Keynote speakers said at the Mpumalanga Energy Summit 2022 hosted by the Mpumalanga Provincial Government and the Mpumalanga Green Cluster Agency that there are no IPP projects in Mpumalanga. A few things have happened since the last week of May.
Countless meetings, discussions and talks about the Just Energy Transition are being held. The change in Eskom's operating model could affect many local businesses. At a recent stakeholder meeting, information about projects to be implemented at Komati Power Station regarding the solar power plant and battery storage centre that Eskom plans to install by the end of the year.
In the meantime, Andre de Ruyter has announced that Eskom will implement projects to feed 1,800 MW of renewable electricity into the national grid at no cost to the government. Eskom selected 18 companies that will be allowed to lease vacant land from the power utility for projects to feed renewable energy into the grid.
Earlier this year, Eskom opened the tender process to access the vacant land it owns to expand renewable energy capacity in the country. Eskom selected the preferred companies for the projects only a few months later. These companies will have direct access to the national grid, with the lease lasting at least 20 years. The land leases will be on a commercial basis, with Eskom receiving a portion of the revenue from the lease of the land, while the projects will enter into sales contracts for the electricity with third parties. The current bids are for about 4 000 hectares (ha) of the total 36 000 ha available under the programme. Once connected, the current projects will bring online a total generation capacity of 1 800 MW.
While the municipality of Steve Tshwete and its employees are fighting amongst themselves, other towns and municipalities are seizing the opportunities. All that we are concerned about whether our Licensing Department is open. Now is the worst time to lose focus on opportunities to bring investment to our town.