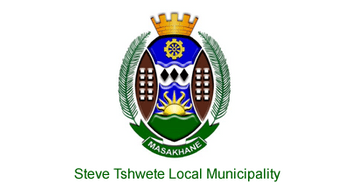 Organised business met with MM
Members of the organised business community: the Middelburg Chamber of Commerce and Industry and NAFCOC, and the Hendrina Business Forum met with Mr. Mandla Nguni, the newly appointed Municipal Manager of the Steve Tshwete Local Municipality (STLM), and his team on Tuesday, 20 September 2022.
The STLM officials discussed the municipality's 2040 growth plan. The good news is that STLM's local economy has grown at the expected rate of 4.4%. But, warned that a doubling of the population is expected. This increase would put the infrastructure and access to water under strain without the necessary planning. The local unemployment rate will also become a significant problem without concerted action to attract manufacturing companies.
Mr. Nguni said the STLM is working hard to address all municipal services and infrastructure maintenance backlog. Issues such as protecting our electrical infrastructure are high on their agenda. He also reiterated that with the support of the organised business community, STLM will once again become the investment community of choice in Mpumalanga.
All business associations have pledged their support, and we are looking at a bright future for our town.