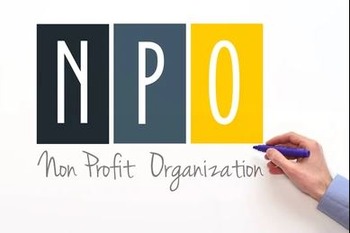 Shady NPOs in South Africa
Are you backing a Non-Profit Organisation (NPO) that disregards the Department of Social Development's (DSD) requirements?
The Middelburg Chamber of Commerce and Industry (MCCI) hosted the Chartered Institute for Business Accountants' workshop on Thursday, 27 July 2023.  During the presentation by the Department of Social Development, it became known that there are a substantial number of registered NPOs in South Africa and approximately 18 000 of the registered NPOs in Mpumalanga, with less than 7 000 that followed the NPO regulations.  Over 58% of the 256,212 NPOs registered in South Africa since 2002 were non-compliant.
The Auditor General cautioned DSD for non-compliance with the NPO Act. Failure to comply with the requirements weakens the rule of law and international standards and hinders the DSD's ability to monitor NPOs as stipulated in the amended NPO Act (GLAA). South Africa's failure to comply with FATF standards has led to greylisting and undermines good governance, transparency, and accountability. The NPO register could pose a risk to national security, as it is possible that DSD  keeps NPOs engaged in terrorist financing on it without oversight, which could enable fraud, money laundering, and tax evasion.
The assets and income of a non-profit company may not be distributed to the incorporators, members, directors, or officers, except as a reasonable compensation for their services.
The DSD will be deregistering the NPO's that is non-complaint.  Phase 1, 1998 – 2012 will be reviewed from 1 April 2023, the NPOs that never submitted documents, or their submission was incomplete, the next phase will be from 2013 – 2015. Reports may be submitted through nporeports1@dsd.gov.za. For enquiries NPOs may call 012 312 7555. MCCI and MEDO submitt their annual reports via courier at the DSD Pretoria office, as the courier delivery note confirms receipt of the submissions.
MCCI urges our members and businesses to do your due dilligence when donating to an NPO.