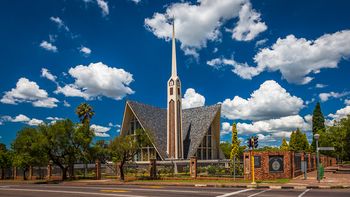 We want our town back
The Executive Committee of the Middelburg Chamber of Commerce and Industry wants our Municipality to function at its best. All departments of the town administration, from accounting to traffic and security services.
Middelburg, through the Middelburg Forum, has found a way to weather the political turmoil of the 1980s and find a middle ground for all communities to thrive in the changing environment. Our town received so many awards, had clean audits, and was the cleanest town in Mpumalanga, with no potholes and with quick turnaround of municipal services. We want that municipality back.
Important issues that will create jobs and a great future for our children are now being ignored by the municipality because of the strike. We need an exemption so that our town does not lose jobs because of the Just Energy Transition. Instead of working together to find ways to protect our town and our jobs, the municipality is fighting with itself. As outsiders, we are stuck and exposed to what is happening. We have already lost a major employer with Blue Ribbon, we do not want to be the next Lichtenburg.
The MCCI has 18 annually elected executive members representing business sectors in our region. The leader of the committee is Que Naidoo the elected President. Under her leadership, we first met with the Steve Tshwete Mayoral Committee in August 21 and then wrote a letter to the Council on October 21 listing how services impact Middelburg businesses. We also met with the newly elected members of the mayoral committee in March 2022 and stressed the importance of a fully functioning municipality.
To clarify, MCCI is a non-profit organisation made up of employers. This means it is a business organisation that looks after the interests of businesses. Any business is welcome to become a member. Your company needs a business registration document and pay a nominal membership fee to become a member. We create a platform for businesses to network and lobby for business issues. We are not a government organisation, nor are we a charity that gives things away for free. We believe that something that is free has no value.
We urge the leadership of the municipality to find a solution to the strikes soon, otherwise we might lose other important employers as well. How do we want to live in Middelburg, as a prosperous community with educated children who have a future, or as a ghost town as many of the outside consultants predict.
I say no to a ghost town, with no jobs, no future.
We want our town back, to be the best again.
Contact Mmabatho or Njabulo at 013 243 2253 if you want to know more about becoming a member.