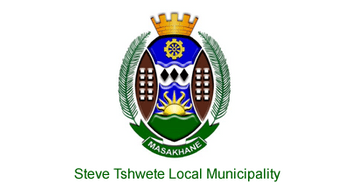 We want our town back
It is the responsibility of every municipality to create an enabling environment for business. How many jobs and businesses will be displaced if municipal services are not accessible to the public and businesses? Is a job in the municipality more important than a job in the industrial area?
President Cyril Ramaphosa said in his SONA speech that the role of businesses is essential to the country. Still, if we cannot register the vehicles sold, several businesses are affected. If we cannot complete the sale of a house, many businesses are affected. If there is a water shortage … and the story goes on. The business community depends on our municipal services to run optimally and without prejudice and malice. The management of Steve Tshwete Municipality must act quickly and solve the problems in their various departments.
In November 2021, MCCI offered its support in mediation to find a positive outcome to the strike that did not harm the community at large. As a collective, we have a lot of experience dealing with strikes and know how best to succeed. An example of this is the recent NUMSA strike in October 2021; thousands of workers were unhappy, many companies were affected, but there was a solution in the end. We expect nothing less from our local government. If we do not find a final solution soon, the unhappy working environment will not be solved. Those that have a role to play, the politicians, the management, SALGA and CoCGTA, must end the strike immediately.
There is a worrying wave of crime directed against our businesses and business premises. Vandalism and sabotage seem acceptable behaviour; where is SAPS, where is the discipline required to stop this? What do those involved think will happen if we continue down this disastrous path?
We want our town back. We want the town that won Masekane; we want the cleanest town in Mpumalanga, the one with the lowest crime rate and steady economic growth. We want the town where we talked to each other, regardless of political affiliation, history, or other identities that seemed essential to certain people. We want our town back.