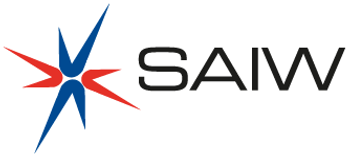 Welding is the second scarcest skill in SA
The South African Institute of Welding (SAIW) and the Department of Economic Development and Tourism (DEDT) of the Mpumalanga provincial government met with companies from the Highveld region. The event aimed to discuss ways to address the shortage of welding skills.
The government has identified thirteen scarce trade skills for its approved infrastructure programmes, and welding is currently ranked as the second scarcest skill in South Africa. According to the American Welding Society (AWS), there will be a global shortage of 450 000 welders by 2023. Strategic programmes such as the War on Leaks and the new oceans economy programme, Phakisa, have also highlighted the need for skilled welders.
South Africa needs suitably qualified welders with the required skills to enable local businesses to benefit from this demand. DEDT and SAIW are planning to open an exciting new welding school, supported by a world-class welder programme, to be based at the Mpumalanga Stainless Initiative (MSI) in Middelburg.
The aim is to provide three years of training for highly skilled workers trained to industry standards. The artisans will be able to produce higher quality welds with lower rework costs and better productivity. By the time they qualify as welders, they will have internalised the company's work processes and standards. Lower risk and cost in recruitment and better retention.
Many companies need welders, and large companies offer apprenticeships, but we need to find a way to train our local people in marketable skills that will drive our economy. MCCI members are committed to reaching out directly to SAIW to get the ball rolling. Businesses interested in participating in the SAIW welding school at MSI can contact Etienne Nel (etienne.nell@saiw.co.za) or Silindile N Ntshangase (SNtshangase@mpg.gov.za) for more information